ROOFING COMPANY OAHU HAWAII ENERGY EFFICIENT, Heat Reflective, Designer Asphalt Shingles
CertainTeed LANDMARK Solaris Solar Reflective Shingles Featuring the GOLD & PLATINUM Collection:
The Heat Reflects Away & Your Home Stays COOL Here is Hawaii.
Landmark Solaris Collection is a brilliant breakthrough that puts cool roof technology to work for you. Plus, our palette of rich authentic colors makes it an easy choice for eco-friendly living.
The secret is CertainTeed's advanced roofing granuels that reflect solar energy and radiate heat far better than traditional roofing shingles.
The Landmark Solaris collection forms a brarrier between your roof & the sun that reduces your roof's temperature in the Hawaii summer.
The Landmark Solaris is ecologically smart, beautifully durable, and architecturally ideal for sunny climates or anywhere solar heat is a challenge.
Choose from three spectacular solar shinlgeline-ups.
*Landmark Solaris
*Landmark Solaris GOLD
*Landmark Solaris PLATINUM an industry breakthrough in solar reflectivity The Highest Reflectivity of any shingle on the market.
For more info: www.certainteed.com
Pabco Premier Radiance Solar Reflective Shingles.
"Cool" Science
Solar Reflective
Premier Radiance® Elite and Premier Radiance® Solar Reflective Shingles featuring 3M™ Cool Roofing Granules reflect up to 28% of solar energy from the sun here in Hawaii, back to the atmosphere. 3M™ Cool Roofing Granules are up to four times more reflective than comparable typical standard colored granules*.
Thermal Emittance
The thermal emittance of an asphalt shingle is a measure of how effectively it radiates heat back into the atmosphere. Shingles with higher thermal emittance values radiates more heat back into the atmosphere, which means less heat passes through to the attic space below. And we know how hot it can get here in Hawaii.
The Result
The solar reflective index (SRI) value is derived by combining the solar reflectance and thermal emittance values of a particular shingle. Tests show that applying shingles with a higher SRI value results in a lower attic temperatures when compared to the same structure covered with shingles that have a lower SRI value**.
* Based on 3M™ Reflectivity Test Methods
** Whole House Performance of Asphalt Shingles Exploring Special Reflective Pigment (2006)
For more info: www.pabcoroofing.com
Rustic Aluminum Shakes With styrofoam inserts for insulation
CLASSIC Metal Roofing Systems:
RUSTIC ALUMINMUM SHAKES... Protecting Homes for over 50 Years Here in Hawaii.
Its old world charm draws the eye & call us back to a simpler time.
Its durability & endurance is matched by none.
Beautiful. Durable. And definitely for LIFE.
The Blending of Style & Substance.
* Lifetime Limited Warranty for as long as you own your home. Warranty is transferable to additional homeowners for 40 years.
* hi-R finish reflects radiant heat to reduce energy costs by up to 25%
* Created with rustproof, highly energy efficient aluminum.
* UL 580 Uplift Rating.
* Low weight for easy installation over existing roofs.

Kynar 500 or Hylar 5000 coatings resist streaking & protect against peeling, staining, fading, and chalking.
* Resist water, fire, rot & insects.
* Adds value to your home.
* Class IV Hail Rating.

For more info: www.classicroof.com
Standing seam metal roofs with kynar 500 coating
Kynar 500® based painted metal roofing can achieve solar reflectance of over 70%. Reflected solar energy allows the roof surface to remain cooler, which means less heat is transferred into the building. Cool metal roofing coated with Kynar 500® based resin is one way to limit the urban heat island effect Here in Hawaii.
Urban Heat Island - a built environment where the large portion of dark absorbing surfaces such as asphalt paving and dark roof tops trap solar energy and radiate the energy back into the atmosphere. Such areas typically have less vegetation than the surroundings. Urban heat islands can have an air temperature that is 6-12°F higher than the rural suburbs.
One way to measure how "cool" is a roof can be with a term called solar reflectance index (SRI). This unitless index is calculated using the solar reflectance value, the thermal emittance value, and a wind coefficient. The SRI calculation can also be used to estimate the surface temperature of the roof product under prescribed conditions. The method for calculating SRI is defined in ASTM E1980-01. Materials with the highest SRI values are the coolest choices for roofing.
Fluorosurfactant Free (FSF®)
Arkema produces Kynar 500® PVDF resin using a patented fluorosurfactant-free (FSF®) process. This means that no fluorosurfactant of any kind is used. Some foreign PVDF producers for the coatings market (who export to the USA and Europe) still reportedly use PFOA and are not part of the U.S. EPA voluntary stewardship program.
It is important for PVDF coating consumers to understand what they are using. Can your coating provider certify that its PVDF supplier is part of the U.S. EPA voluntary program? Can the coating provider certify that the PVDF it uses no longer contains PFOA or related higher homologue chemicals in its manufacture?
#1 Heavy Cedar Hand Split Shakes.
Trees are a renewable resource & the use of wood building products is an environmentally sound choice. The forest industry replaces what it removes; the same cannot be said of iron ore, precious oil reserves, bauxite or limestone, all used to create alternative building products. Wood is also the most energy-efficient building material available today here in Hawaii and Beyond.

When you compare the total energy costs of different kinds of building materials including the cost to acquire the raw material, transport it, process it into a useful product and then actually use it - wood far outshines its competitors.
Natural Wood Shakes are also the COOLEST ROOF on the market.
Handsplit & Resawn Shakes:
* Split face exposed with a naturally rustic appearance, sawn on back.
* Most common are 18" & 24" lengths.
* Butt thickness ranges from 3/8" to 1" plus.
Some of our oahu hawaii residential and commercial slope to high slope installs.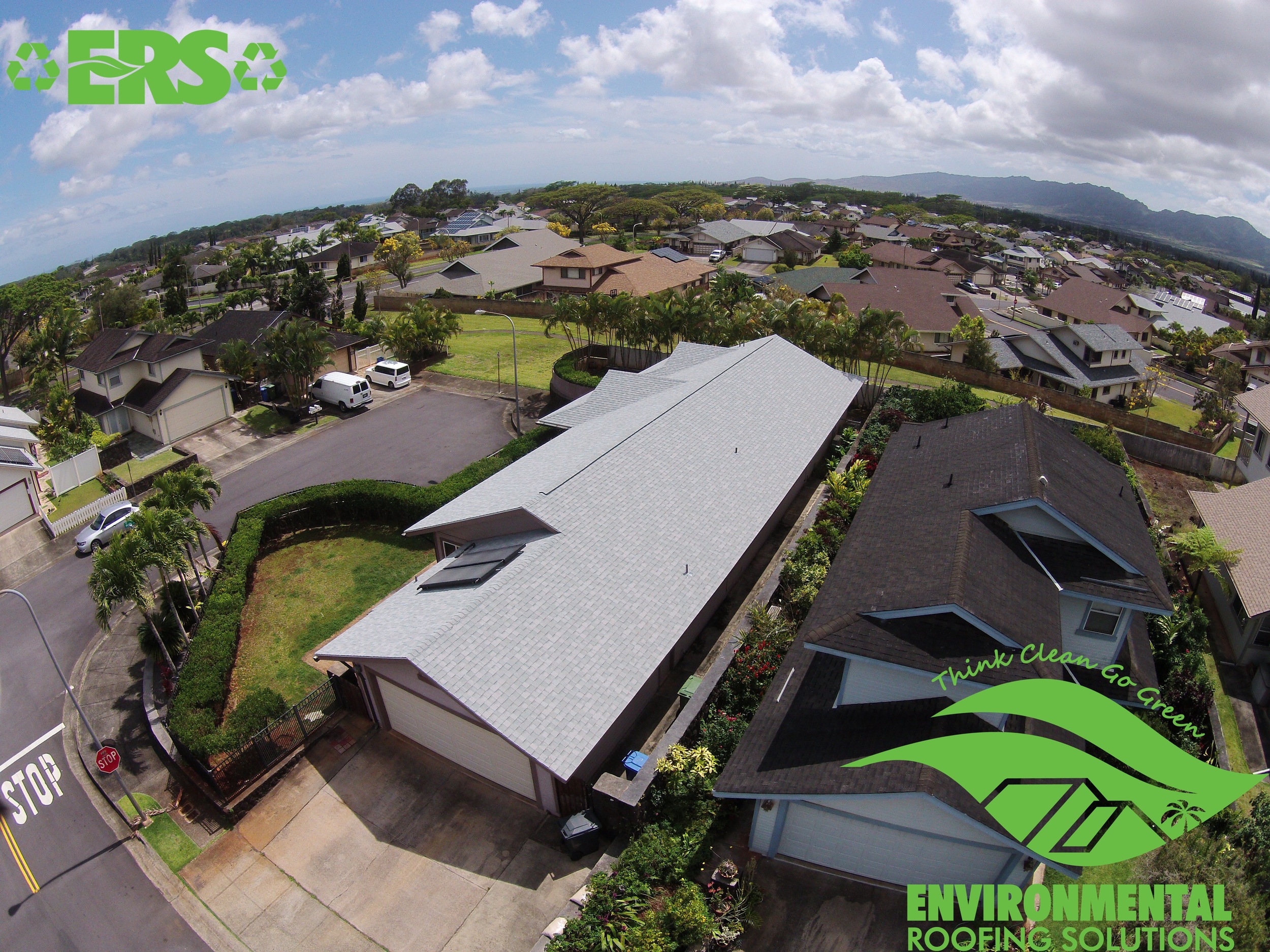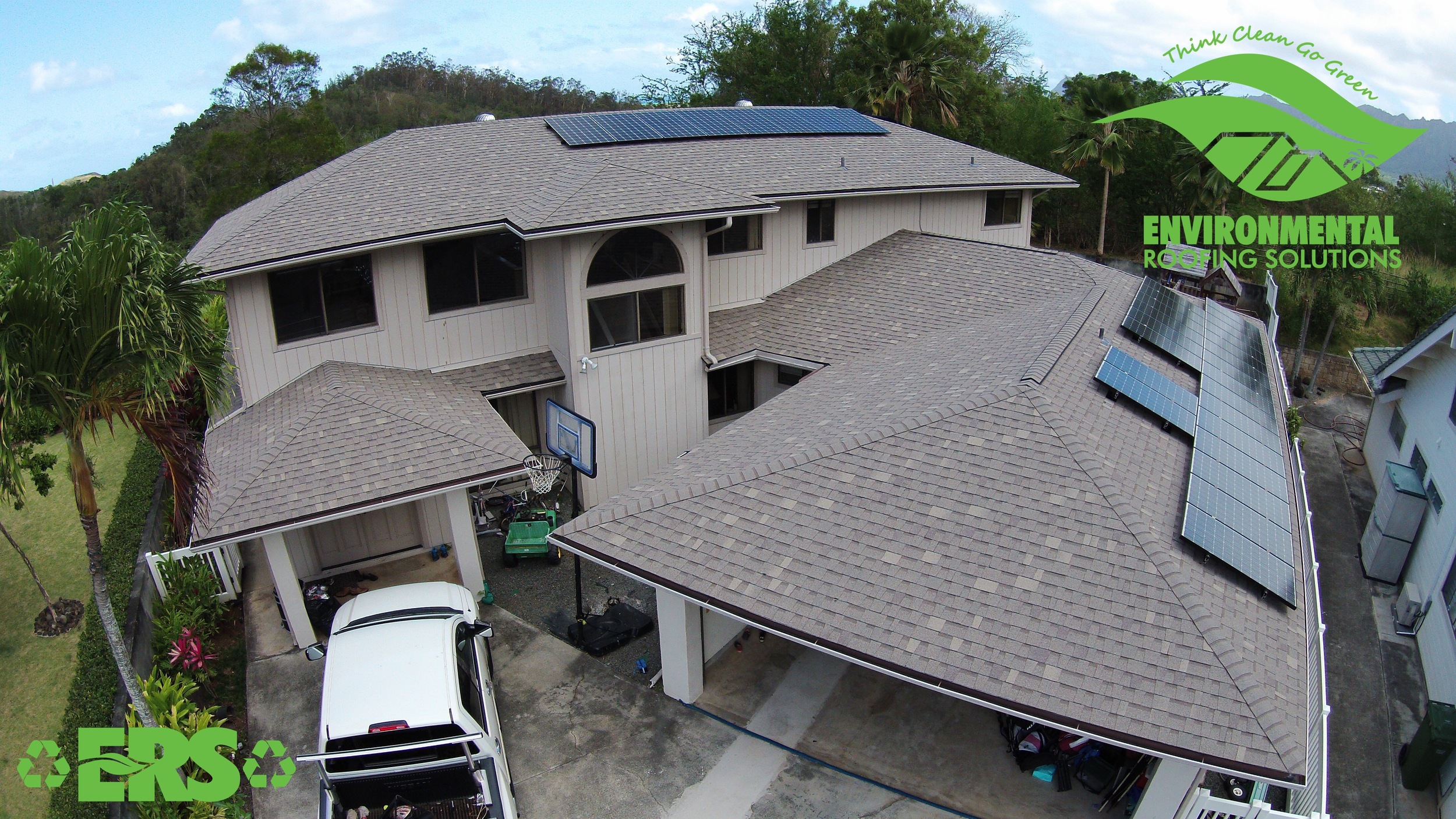 For a FREE Estimate fill out the form below
Or Call (808) 799-6089 or (808) 227-7775 Cell, to schedule an appointment.
We are an authorized Hawaii contractor for a 12 Month No Interest, No Payments. Than enjoy interest rates as low as 6.75% APR.* at: